Computers play an important role in our day-to-day lives, but regular computer usage may cause you to develop an eye condition called computer vision syndrome (CVS). This condition can cause eye strain and physical discomfort. If you suspect that you have CVS, get the quality eye care you need at South Center Eye Clinic in Tukwila, WA.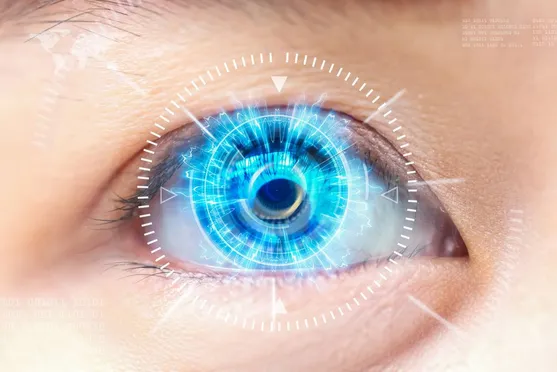 What Is Computer Vision?
Also known as digital eye strain and computer vision syndrome, CVS describes the symptoms that can occur when you look at a screen for a long stretch of time. Despite its name, these symptoms can be caused by any digital device, including smartphones, tablets, and even TVs.
Optometry experts don't believe that CVS causes permanent damage to the eye, but it can cause many unpleasant symptoms. After staring at a computer screen, people with CVS may experience pain, itchy eyes, or find it difficult to focus. Many people describe their eyes as feeling "tired" or generally uncomfortable. While this condition is caused by digital screens, there are several factors that make people more likely to experience CVS symptoms, such as:
Insufficient lighting
Screen glare
Viewing a computer from the wrong angle
Improper posture
Infrequent blinking
How Does an Optometrist Diagnose and Treat Computer Vision?
Anyone can experience computer vision, even if they have 20/20 vision. That's why it's important that you get eye care if you have CVS symptoms. During the eye exam, your eye doctor can measure your visual acuity and test your visual function when using digital devices.
In some cases, these symptoms may be caused by undetected vision problems. There are many eye conditions that can cause symptoms similar to CVS, including amblyopia (lazy eye), eye tracking disorders, astigmatism, and farsightedness. An untreated eye condition could also make CVS symptoms more severe.
If you're diagnosed with digital eye strain, your optometrist may suggest lifestyle changes that can help reduce the frequency and intensity of your symptoms. These changes may include:
Regularly taking breaks while using the computer
Blinking more frequently
Using a filter to reduce screen glare
Increasing the size of on-screen text
Adjusting the position of your screen or the height of your chair
In some cases, computer vision can cause debilitating symptoms, like chronic headaches or severe blurred vision. If your symptoms are interfering with everyday activities, treatments like eye drops and specialized glasses can make your symptoms easier to manage.
Get Computer Vision Treatment From Our Optometry Specialist in Tukwila, WA
If you're showing signs of digital eye strain, schedule an eye exam with Dr. Hwahn right away. At South Center Eye Clinic, we can assess your eyes and provide the appropriate treatment. You may not be able to avoid using a computer, but proper eye care can alleviate your symptoms. Call our team today at (206) 431-8770 or reach us through our website by using our online contact form.